Standard Poodle Puppies
Accepting deposits on black litter born June 29th 
1 male/ 1 female avail.
Email guata@cox.net or call 225-571-3449 to inquire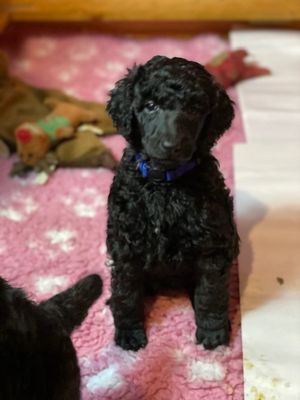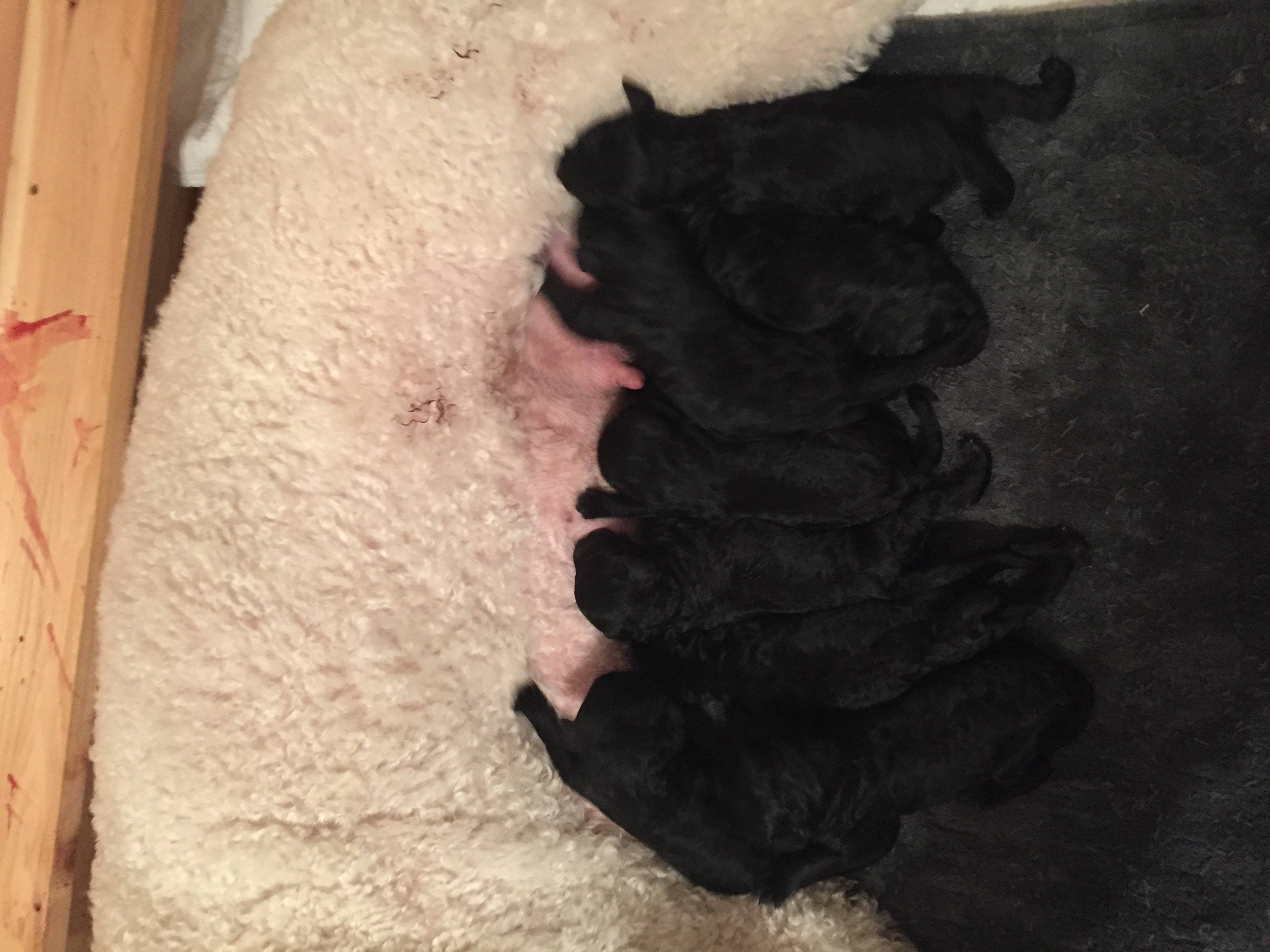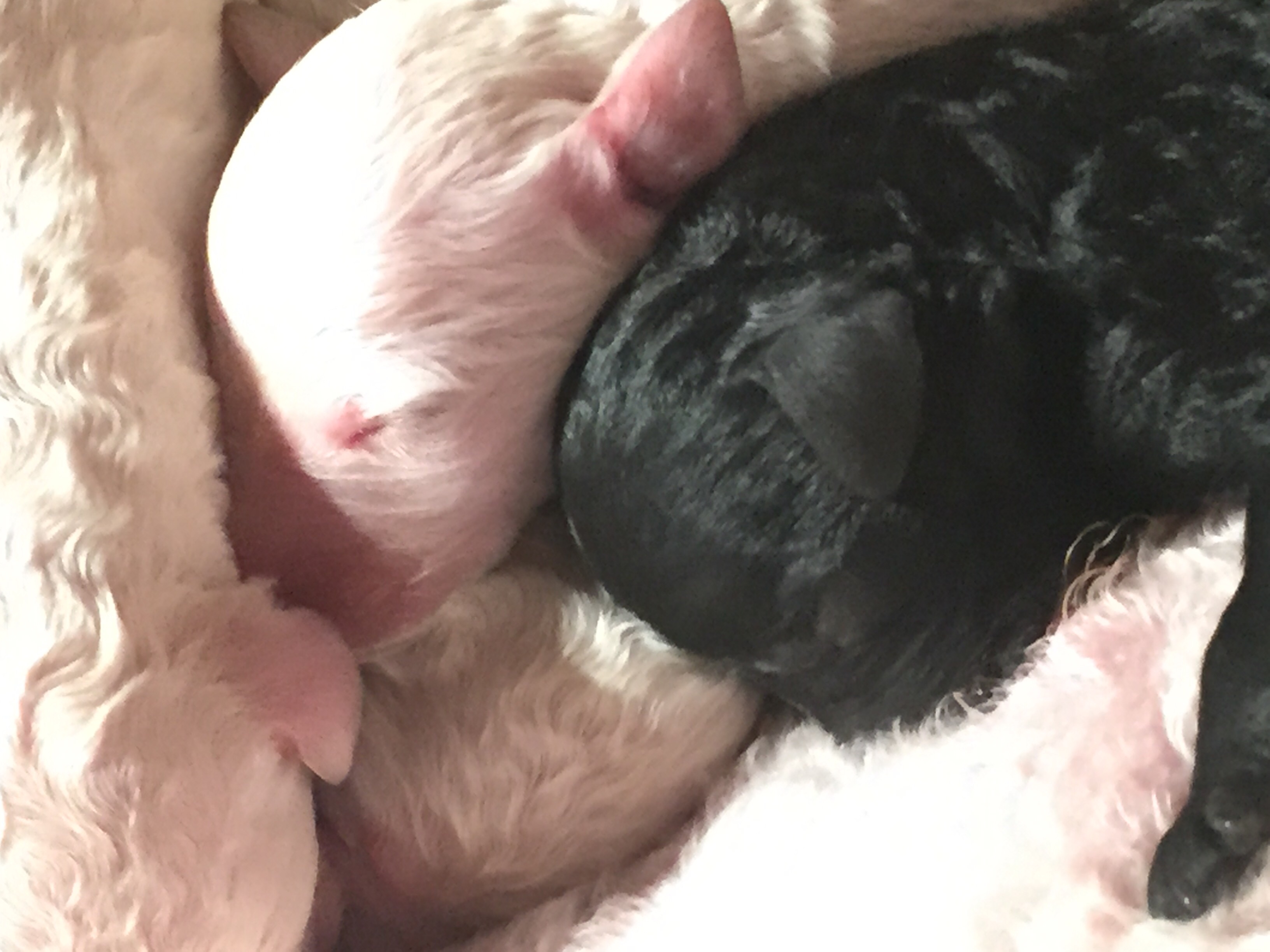 Occasionally we will have an older puppy/adult available.
Contact us for more information.

Companion puppies are sold on a spay/neuter agreement and go home with age appropriate vaccinations/wormings. Dewclaws are removed and tails are docked on the lengthy side to ensure a balanced outline. Early socialization and an introduction to crate and potty training will begin as early as possible to ensure a smooth transition to their new homes.



Your puppy will be freshly groomed by me in a traditional puppy trim. You will also be provided with a copy of the parents' health testing.



We hear often "I'm not interested in a show puppy or I only want a pet."

That is certainly understandable. Showing a poodle in AKC conformation is quite an endeavor, and not a challenge that many people are willing to OR want to take on!
It is because you want "only a pet" that I health test and prove through titling (showing) the quality of my poodles! Your pet poodle puppy should be well bred and well adjusted and be able to perform the things that it was bred to do. Anything less is a disservice to you and to the Poodle as a breed, because there is nothing quite like a beautiful, well bred Poodle!